The evolution of species, from the Big Bang to the Neolithic Era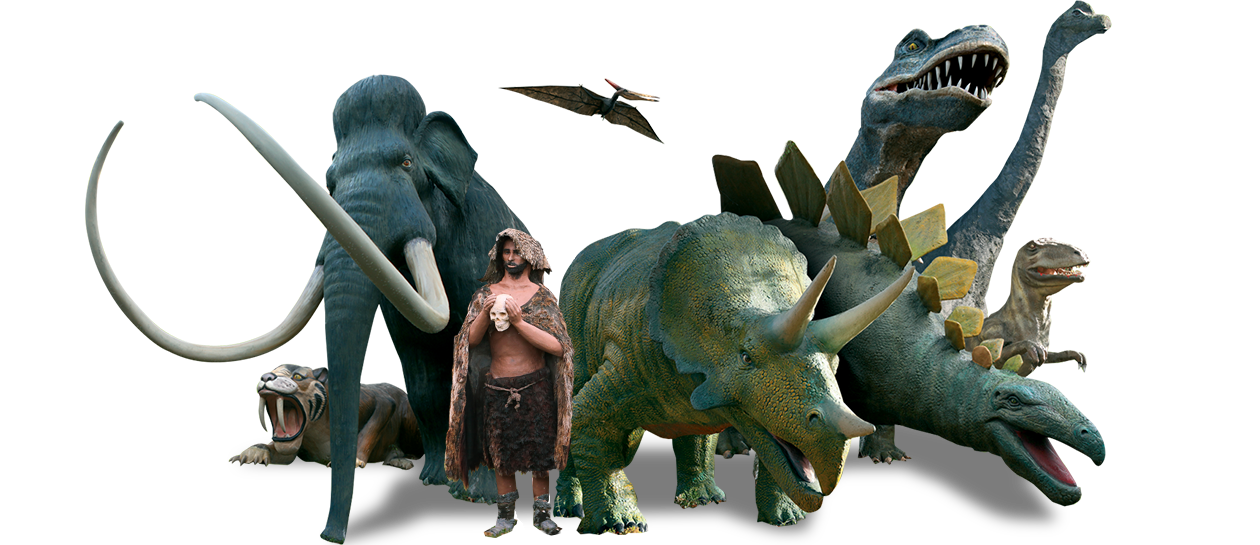 Lacave in Quercy, between Souillac and Rocamadour

JURASSIC EASTER : 17 AND 18 APRIL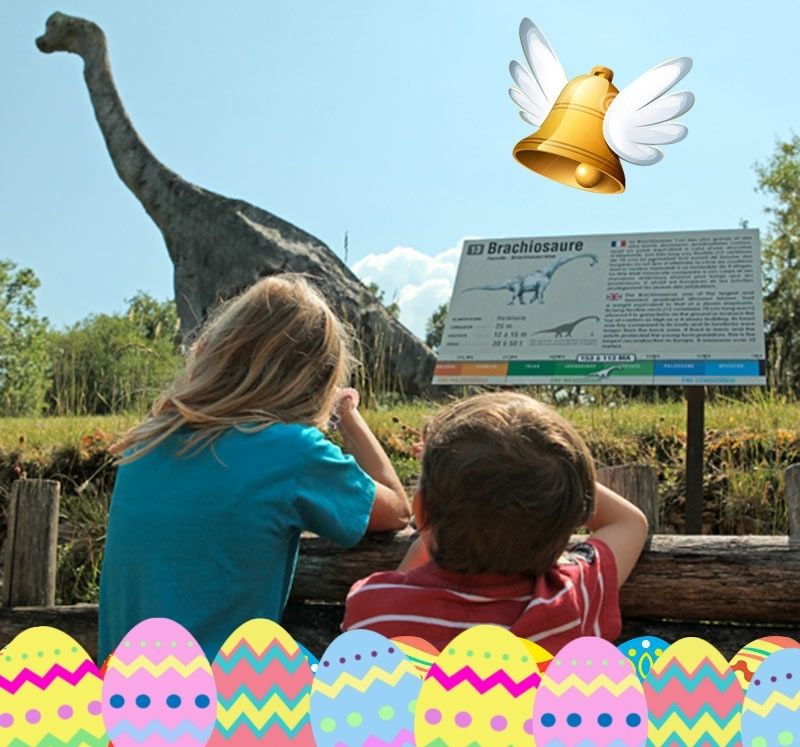 A TRICERATOPS FAMILY CHALLENGES OUR T-REX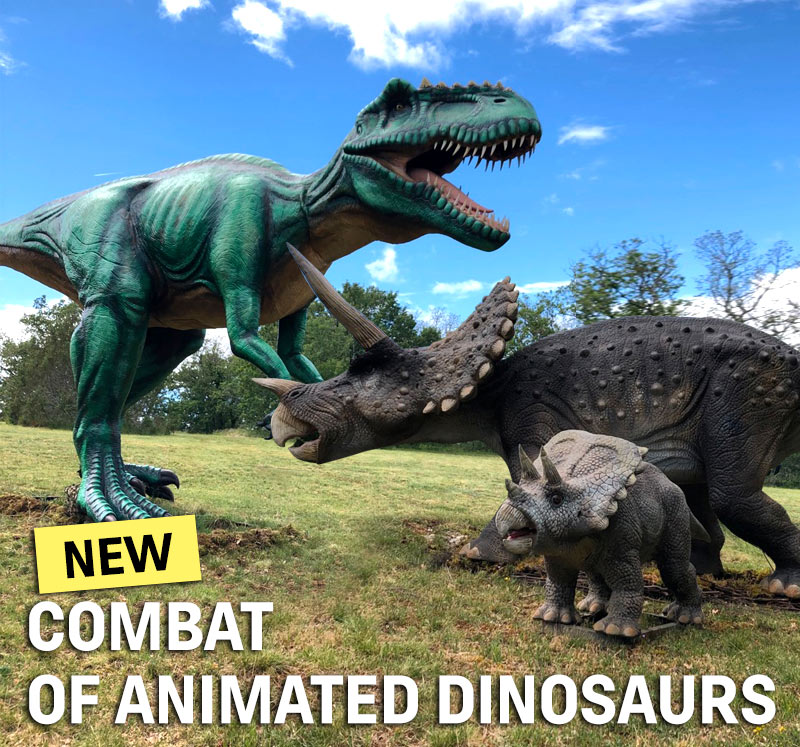 A 5-metre female triceratops and her baby have come to the park to take on our Megalosaurus. Breathing, watching, nodding their heads and swishing their tails, these dinosaurs could be the real thing. Watch out!
The battle of the giants showing from 19th May to the end of September.
DISCOVER THE GROTTE DES CARBONNIÈRES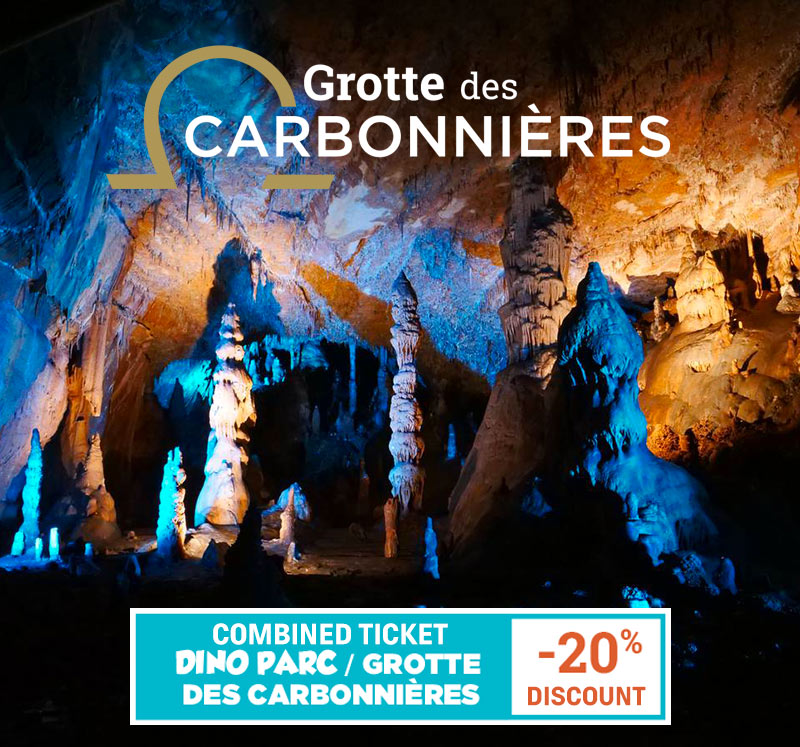 Located on the Prehisto Dino Parc trail, the cave known as the Grotte des Carbonnières offers an exceptional underground landscape. The subtle, LED lighting enhances the thousand-year-old formations. Stalactites, stalagmites, helictites, pillars, waterfalls, draperies, and columns are revealed along a 350-metre-long stair-free walkway. Sound and light show.

Self-guided visit 1h
NO RESERVATION REQUIRED

Children's quiz booklet – 0,90€ (in French only)




Snack bar open during July and August
(except Saturdays)