Activities for all the family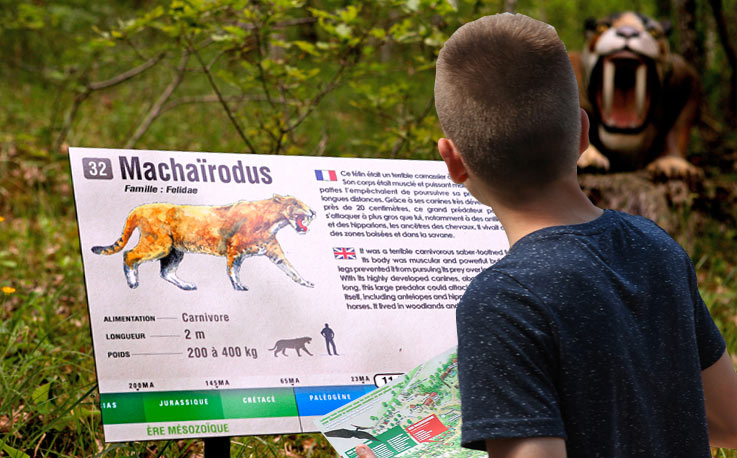 JURASSIC EASTER
Children, equipped with their explorer's card and a booklet of fun and amusing riddles, go in search of Prehisto Dino Parc's mystery word. Reward at stake!

Sunday and Easter Monday from 10 am to 7 pm
Activity at no extra cost to the entrance fee
ASCENSION AND WHITSUN WEEKEND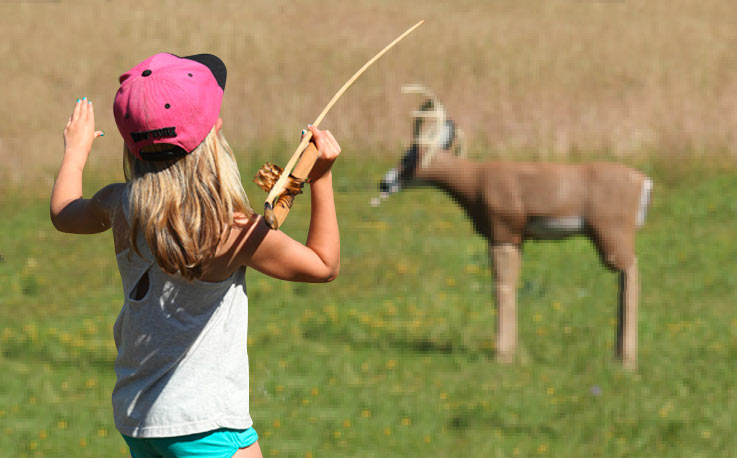 INTRODUCTION TO SPEAR THROWING
Would you like to experience the everyday life of prehistoric man? Take part in our introduction to prehistoric hunting, using spears and assegais.

This activity is open to everyone and is offered on bank and public holidays during the Ascension and Whitsun weekends from 1.30 pm to 6 pm.
No reservation required, and no additional charge for admission.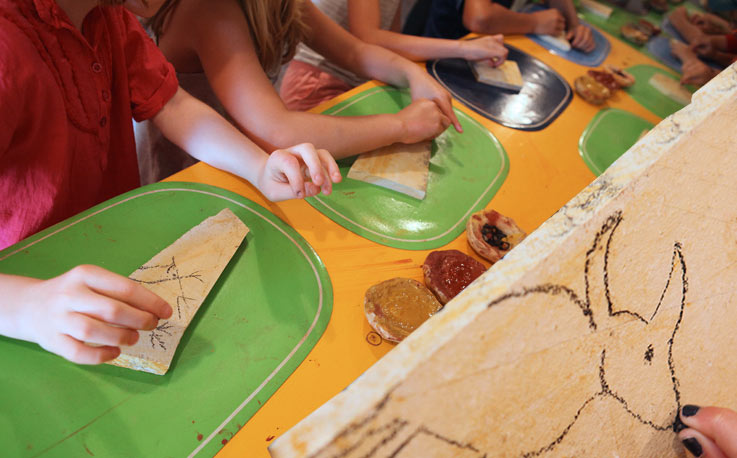 INTRODUCTION TO CAVE ART

Using natural pigments and charcoal, children paint prehistoric motifs and get to take their artwork home.

Wednesday and Thursday afternoons from 2pm to 4 pm.
Registration by email or telephone.
No extra charge for this activity.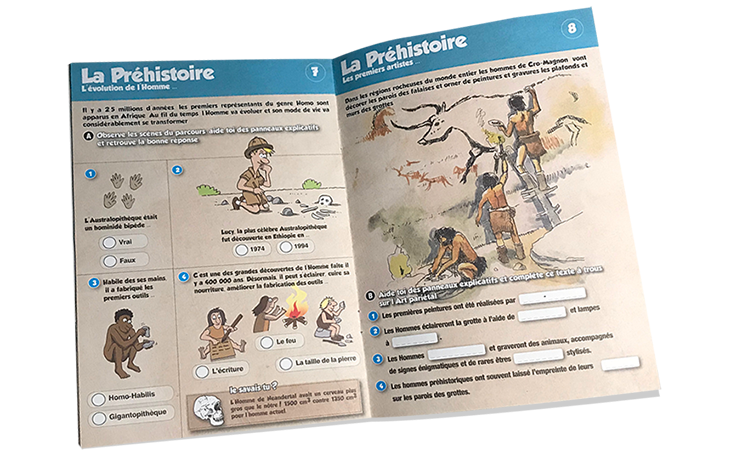 LEARN WHILST HAVING FUN

Equipped with a fully illustrated game booklet, children can solve enigmas, answer riddles, and take part in fun games on their way round the park.
The quiz booklet: €0,90.
Bring a pencil.
In french only.